Statue of Hans Christian in Solvang, CA
STAR* AUTHOR LANCE DAVIS
HITS THE STAGE RUNNING
In today's fast-paced world, it is difficult to find things that the whole family can do together. Star* Publish is proud of Lance Davis for his effort to bring some wholesome entertainment to California. Here is his latest project, centering on one of the world's most popular authors: Hans Christian Anderson.
"FAIRY TALES by HANS CHRISTIAN ANDERSEN"

Buy your tickets now!
Only three public performances.

GEFFEN PLAYHOUSE "Saturday Scene"
December 2 & December 9 @ 11 AM
Call 310 - 208 - 5454

FREMONT CENTRE THEATER
Sunday Evening, December 17 @7 PM
Call 626 - 403 - 7667
Kids 5+

Adults $15, Kids $10


Since we began our mission in 2001 "to introduce classic theater to family audiences" Parson's Nose has introduced fourteen classic comedies by Shakespeare, Moliere, Goldoni, Grimm, Belasco, Boucicault and Washington Irving to over 38,000 Los Angeles kids and families.

We now add to our pantheon Denmark's greatest storyteller - Hans Christian Andersen!

Please join us for our special, one hour, professional, Parson's Nose retelling of "The Ugly Duckling," "The Fir Tree," and "The Emperor's New Clothes." Stories from a poor,19th Century, Danish boy who dared to dream.

World premiere adaptation, directed by Lance Davis
The Company
Lance Davis, Michael Manuel, Jed Reynolds, Jill Rogosheske, Margi Simmons
Set by Sandy Huse
Costumes by Tina Haatainen Jones
Stage Managed by Heather Brose
Lights by Kurt David Andersen, Sound by Michael Faulkner

Choreography by Darci Walk

What better way to start the family holidays
than with these funny, touching stories
of joy, sorrow, greed and redemption?
For more about Parson's Nose Family Theater, Shakespeare, Moliere, Commedia Dell Arte, please visit our website:
www.parsonsnose.com
*All kinds of families welcome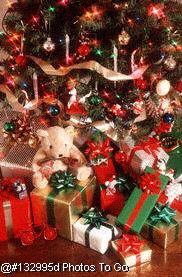 SEASON'S GREETINGS!
Beginning in December, watch for messages from the Star* authors. We will have a separate page to bring their wishes to you, our readers. It is a truth that an author's favorite people in the world are you--their readers and fans. We will also include their e-mail addresses so you can send them a message in return. And remember, there is nothing that makes a better gift than a good book. (A little secret from the editor: if you buy a book early enough, you can read it first, then wrap it up and pass it on. It is advisable, though, to make sure you aren't drinking or eating while you read it--just as a precaution!)
STAR* AUTHOR ROBIN WESTMILLER
TAKES TO THE AIRWAVES
Yes, Robin recently was interviewed on TV station KEYT, Channel 3 in Santa Barbara, CA. The interview centered on the Grand Jury Indictments from the Public Guardian's Office. The interview was also archived, so you can catch a glimpse of it on Robin's website at
http://www.ravenwest.net
.
She also has a radio interview she did on station KRLA that is also available on her website.

Robin is not only an author, she is an advocate for the case of her father's horror story of legal abuse (by "the system" and supposed friends and family members) which is described in her book, . As if that isn't enough to keep her busy, she is also almost due to graduate from law school. Never let it be said that Star* authors are a lazy lot!